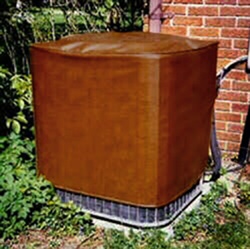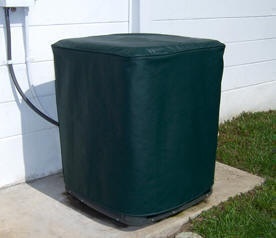 Protect your Air Conditioner investment from the snow, ice, rain, leaves, sand, pine needles, dust and the harsh sun. Helps your unit look better and last longer for years to come. Order your custom made cover now for the non-season/winter use.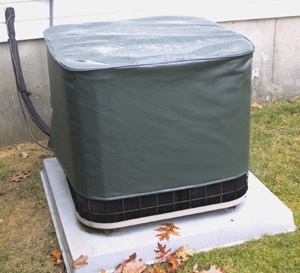 Your cover will be custom made to your unit from the pattern cutting to the final finished product. Covers are designed not to go the full length of the unit which allows for adequate airflow which prevents condensation.
We Can Make Covers For All Types of Air-Conditioning Units... Carrier, Bryant, Trane, York, Amana, Lennox, ...just to name a few!
If you would like a custom made Air-Conditioner Cover please email your complete MAKE and MODEL NUMBER. You can find your MODEL number of your unit either on the back or a side of your particular unit. There is a small metal tag on your unit which usually shows the model number and serial numbers, or refer to your owners manual. Please give us ONLY the MODEL NUMBER and BRAND.
Caution: Covers are NOT to be placed on the unit when it is on and running! Major damage to your unit will occur. Our covers are for the non-season/winter use only. We are NOT responsible if you leave your cover on while in use and running.