Attn: Hvac Dealers/Contractors
Please see our ad in the upcoming November 2018 issue ! of the HPACr Magazine ( page 19 )
​
​
Custom Made Air Conditioner Covers and Pool Heater Covers
http://survey.constantcontact.com/survey/a07efudij7xjodc0g6g/a001joddjsg5/questions

CUSTOM MADE AIR-CONDITIONER COVERS
CUSTOM MADE POOL HEATER COVERS
WINDOW AIR-CONDITIONER COVERS
CUSTOM MADE OUTDOOR COVERS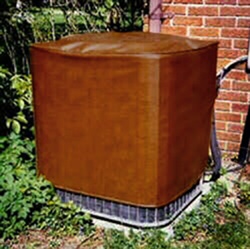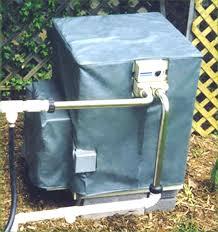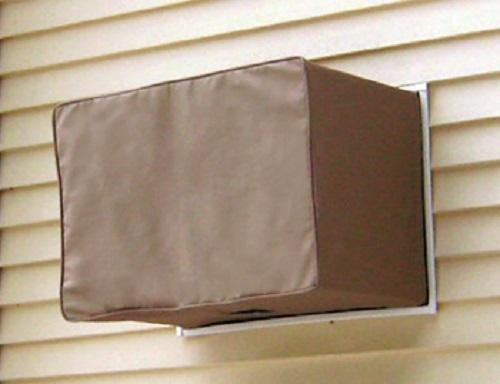 Custom Made Winter Covers For The
Non-Season/Winter Use.
HVAC Covers, LLC is proud to offer one of the best central air conditioner and pool heater covers for the outdoors. Every Air Conditioner cover & Pool Heater cover from the beginning is manufactured to your exact Make/Model Number off of your particular unit. We contact the manufactures directly to get the specific specifications for each and every unit. You are getting a custom, quality made cover and a professionally sewn product. Your cover will be custom made for your unit from the pattern cutting to the final finished product.
So that condensation does not occur, covers are designed not to go the full length of the unit which allows for proper airflow. Velcro and slits/cut-outs are put in the areas (depending on your make & model number) for piping, gas lines, electrical/refrigerant lines for a better custom fit when placed on the unit. This also helps with additional airflow for the cover to "BREATHE"!
Protect your Air Conditioner and Pool Heater investment from the snow, ice, rain, leaves, sand, pine needles, dust/dirt and the harsh sun. Helps your unit look better and last longer for years to come.
Quality Covers from Top to Bottom!
Whether it's an Air Conditioner Cover or a Pool Heater Cover, our custom covers have detailing that many other cover manufacturers do not have.
The top of our cover has piping to give a more finished look.
The vinyl backing is a non-woven "fleece" that helps prevent condensation.

And the bottom of our cover is finished off with a hem as opposed to an unfinished edge.